Every marketing email has a particular purpose and in most cases, it is getting a conversion from the receiver of the message. The best and most efficient way to reach this goal is to add call-to-action line in your letter. You should not wait for the person to guess what to do. Show the opportunity to get benefits from the new offers, discounts, features, blog posts and so on.
However, not every call-to-action button will work magically. It takes time, experience and professionalism to design the line that will be in accordance with winning features of this part of the email. In this article, you will be able to learn some basic tips as well as study some great examples from the professionals. We are interested in this in the Proofy company and wrote about it in terms of email validation service. 
Steps in CTA creation
Before revealing the useful recommendation for professional CTA creation, let's remind the main stages of this process:
– choosing the purpose of your call-to-action – this stage starts when you only plan your email or landing page and during your work you need to define what action you expect from visitors/readers and how you can reflect this in your call-to-action line;
– write the relevant massage – considering the first step you need to write a message (even one-word CTA is possible) that will show what action is expected, highlight the benefits of it and will be understandable to the audience;
– work on quality design – this is the last but not least part of CTA creation, as you need to think of visible, noticeable, clear, meaningful but nor pushy line.
Compose Call-to-Action like a Pro: 8 Tips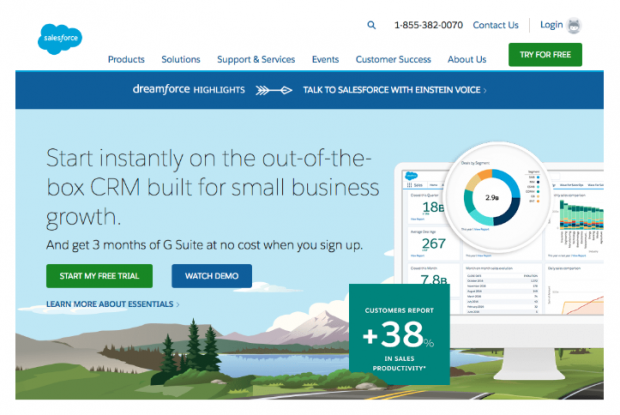 Verbs. It is call-to-ACTION that is why you need to sue the proper part of speech to encourage the reader to DO what you want. That is how you will give the clear understanding on what to do. Also look for a better approach than indistinct "enter" or "submit".

One call-to-action line. There may be some exceptions, but in most cases, it leads to confusions and too much information here is not a good thing. When the person sees a few variants of actions while reading your email, there is a risk that he or she will choose nothing.

The design is not the last factor! With it, you can highlight the preferable option, intrigue the reader and simply make your CTA visible on the page or in the email. After defining your goal, work on catching design.

Connect it with your subject line. While you have succeeded in motivating the person to open your letter, keep following such approach and connect the call-to-action line with the previously successful subject line.

The sense of urgency can work. As well as with subject lines, some words and phrases with "urgent" reflection can work. Amazon is a great example of this.

Be laconic and specific. In a few words, you need to fit in the tremendous message that will be informative, engaging and relevant. This is not an easy task, but results will impress you.

Duplicate the same call-to-action throughout your email or page. You can start your email with a line that includes CTA part, reflecting the content of your subject line and then, after providing some informative materials you can remind the reader what can be done.

Do not neglect to test. That is how will be aware of the effectiveness of your approach and you will be able to fix or adjust your CTA if necessary.
Examples to Follow
Dropbox
This company is a great example of simplicity combined with effectiveness. Fonts, graphics, and general design are simple, but it is clear what this page offers and what you can do here.
Netflix.
Call to action that is solving one common fear of majority of service users – cancelation of the subscription. We are persuaded that it is possible anytime. Also, we can try it for free and such line attracts the reader and rising chances of obtaining new user.
QuickSprout.
This trick makes people think about the answer to the question, especially when they are "accused" of doing something wrong. That is why we are more likely will click the button in order to check who is right in this "situation".
Spotify.
Here we can observe how Spotify offers two alternatives to the prospective users of the service and highlighting the preferable (to the service) option at the same time. Here we can see two CTAs, but the design makes people consider the paid option first.
Never stop learning
There are no limits for perfection. That is why it is wise to search for and apply tips from experts when it comes to email marketing. Today you have leveled up your knowledge about call-to-action lines. But there are plenty of other elements and aspect important for the success of your campaign and internet business in general. For instance, you can visit Proofy blog and follow it for more recommendations. Also, the service can become your loyal friend in planning and conduction your emailing.